Referring to the physiological characteristics and appetite for Arowana and Porgies, such as Oscars, Firemouths, Green Terrors, Dempsevs
arowana
arowana feed
arowana food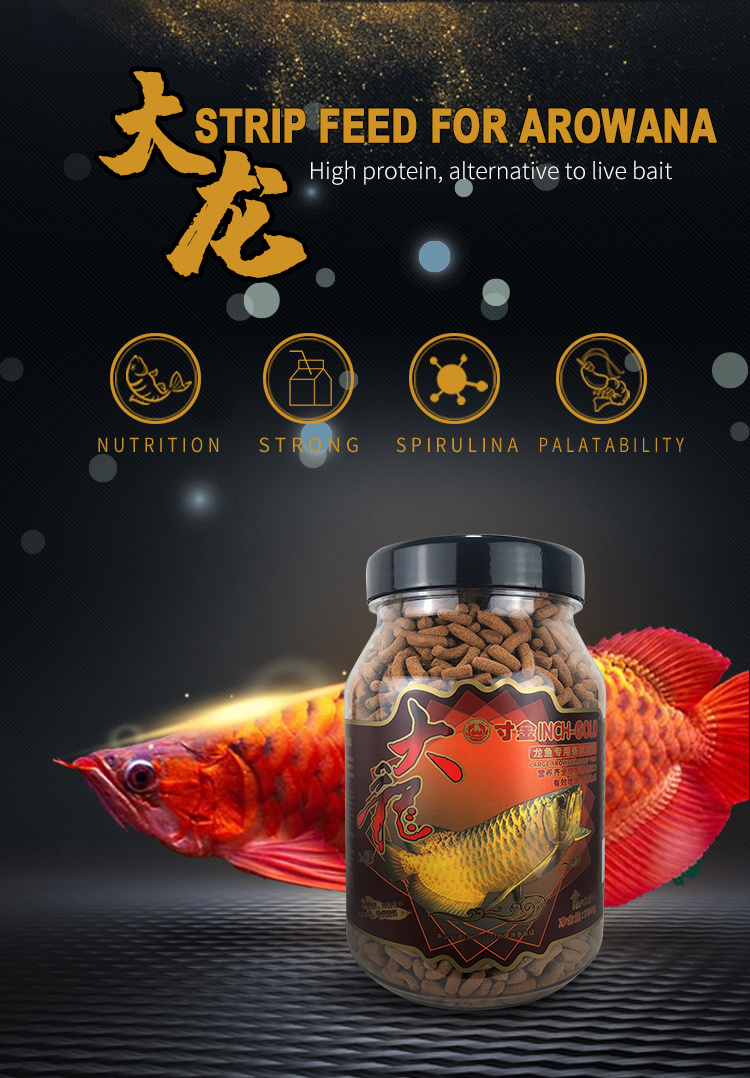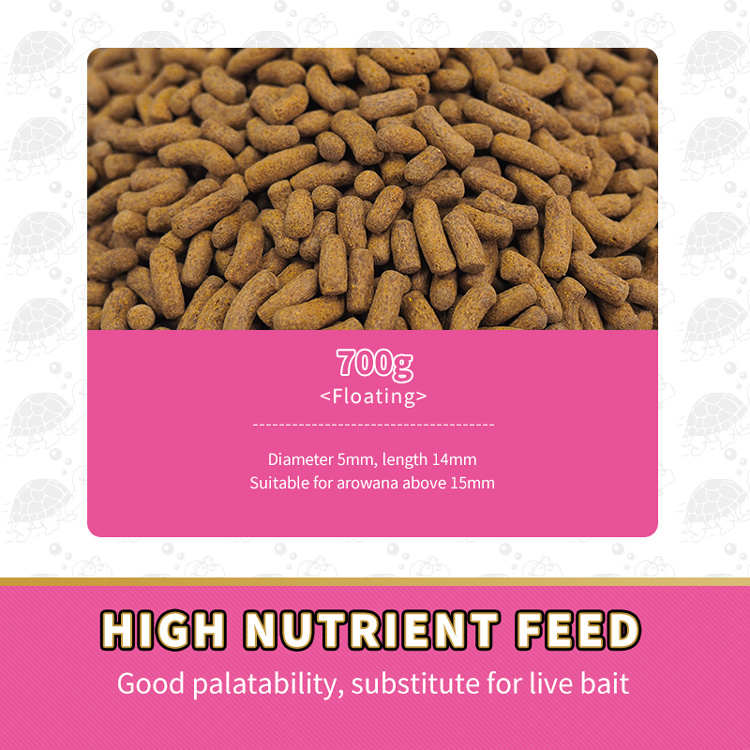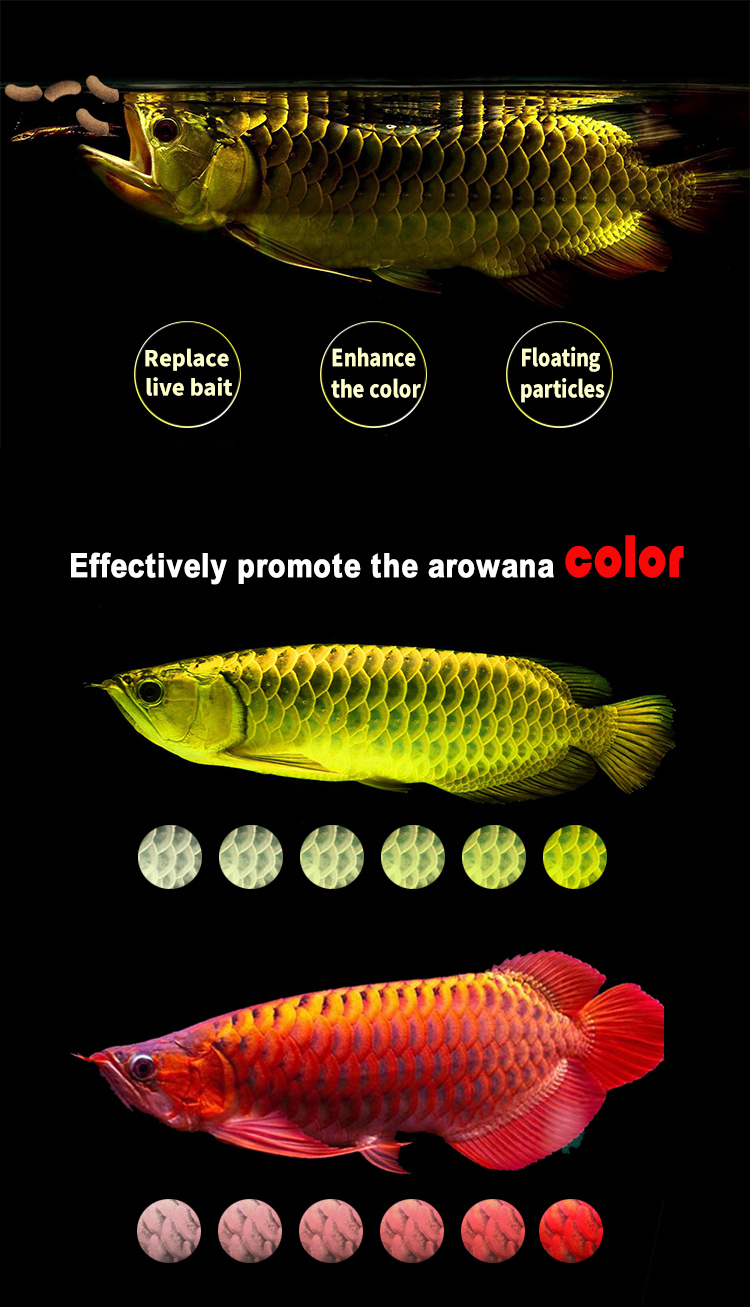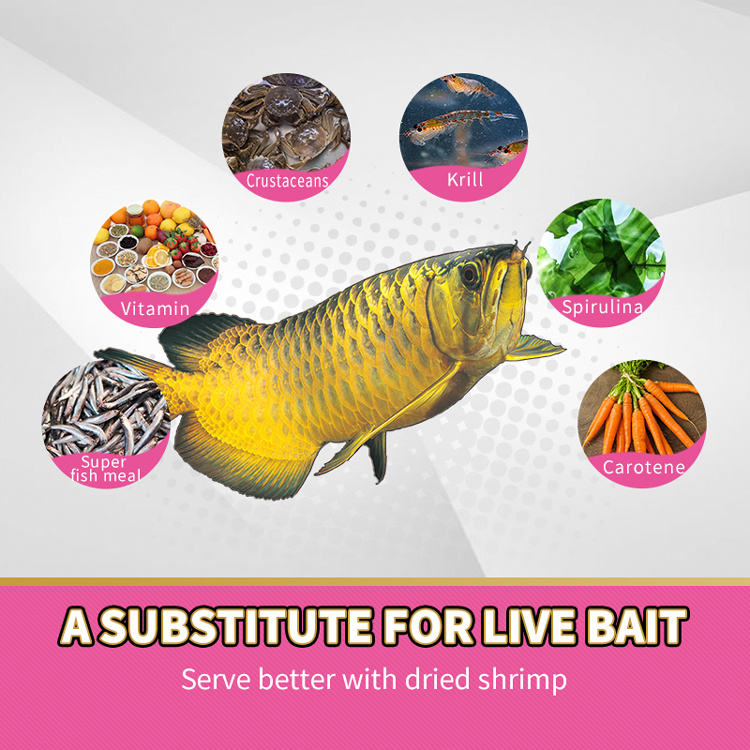 Product information:
One kind of packing 700g The particle length is about 14mm
Characteristics of the feed: Referring to the physiological characteristics and appetite for Arowana and Porgies, such as Oscars, Firemouths, Green Terrors, Dempsevs, the INCH-GOLD Food Specialty is formulated with dried live foods(Krill, shrimps and crabs), carotene, etc, featuring as ready nutrition and easy absorption, which satisfies daily demand, facilitation of color enrichment, and assures of healthy growth, is the top priority to other choices among various large-sized carnivorous aquatic species for home breeding.
Feeding Methods:
Feed at least two or three times daily as much as your fish will consume within a few minutes.
GUARANTEED ANALYSIS:
| | |
| --- | --- |
| Crude protein≥ 40.0% | Moisture≤ 10.0% |
| Crude fat≥4.0% | Calcium≤ 4.0% |
| Crude ash≤ 15.0% | Total phosphorus≥1.0% |
| Crude fiber≤ 8.0% | Lysine≥ 1.0% |
Ingredients: White Fishmeal, Astacene, Shrimpmeal, Yeast, Wheat Flour, Soybean Meal, Wheat Germ, Spirulina, Kelp Meal. VITAMINS/A, C, D3, E, K3, Bl, B2, B6, B12, Nicotinic acid, Calcium pantothenic, Choline, Biotin, Inositol, Folic acid. MINERAL/Iron(Fe), Copper(Cu), Zinc(Zn), Manganese(Mn), Cobalt(Co), Iodine(I), Phosphorus(P), Magnesium(Mg).
Storage: please keep the product in the dry, ventilating and cool place. The product meets the hygiene standard of feeds.