Shrimp for all type of turtle
The shrimp is aims at the turtle and the amphibious reptile's physiological characteristic and is addicted to the mouth nature
turtle
turtle feed
turtle food
shrimp
Dried shrimp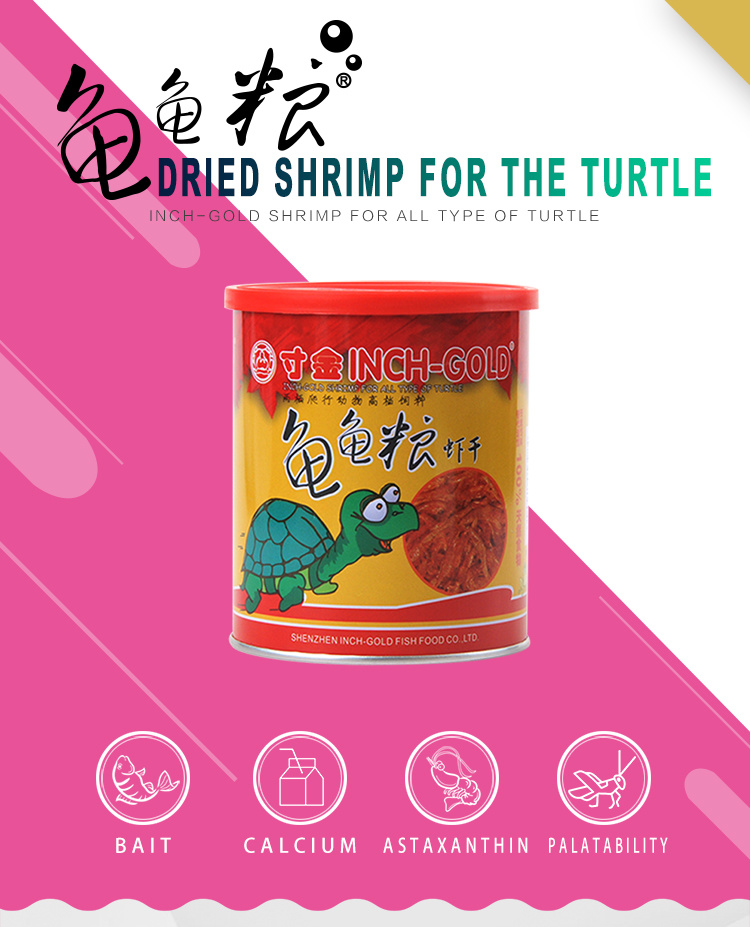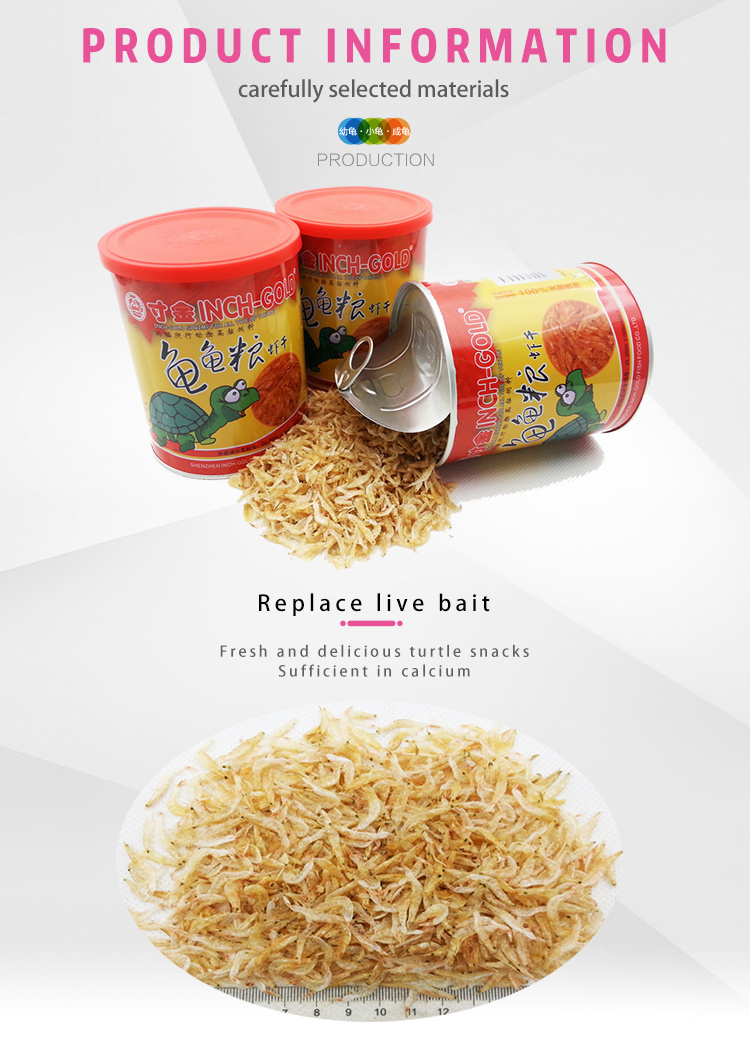 Product information:
Freeze-dried shrimp
One kind of packing 85g/bottle
The length of 10 mm
Suitable for all type of turtle
FEATURES:
INCH-GOLD Turtle Turtle Grain does the shrimp is aims at the turtle and the amphibious reptile's physiological characteristic and is addicted to the mouth nature, specially selects the South China Sea sea area the small crayfish makes the raw material, again increases the many kinds of vitamins and few tempts eats the medicinal preparation to purify becomes,includes the rich protein, the fat, the calcium, the phosphorus, the natural vitamin and so on, the nutrition ingredient is complete, after the oral administration may satisfy needs the nutrition every day, effectively prevented the turtle class outer covering malacia, guaranteed turtle's health growth, is raises each kind of turtle and the amphibious reptile's best choice.
INSTRUCTIONS:
2-3 times a day, the suitable food feed volume is subject to being eaten up during 20minutes.
GUARANTEED ANALYSIS:
| | | | |
| --- | --- | --- | --- |
| Crude protein | Crude fat | Crude fiber | Moisture |
| ≥55.0% | ≥3.0% | ≤8.0% | ≤ 15.0% |
Storage: please keep the product in the dry, ventilating and cool place. The product meets the hygiene standard of feeds.