Specially feed for terrapin
Turtle stick food is specially prepared for all types of turtles and amphibians reptiles.For their physiological features and food habit of turtles and amphibians reptiles
turtle
reptile
turtle food
turtle feed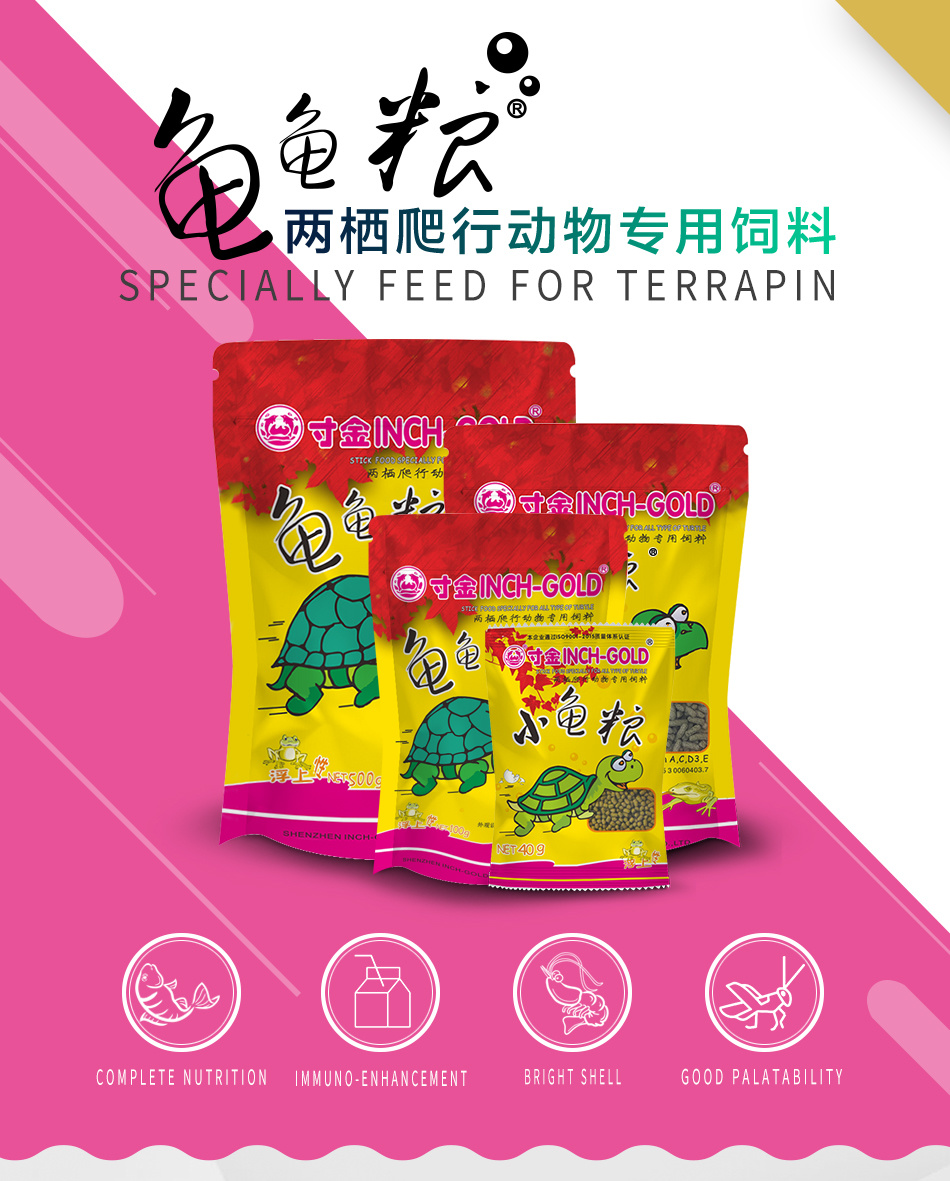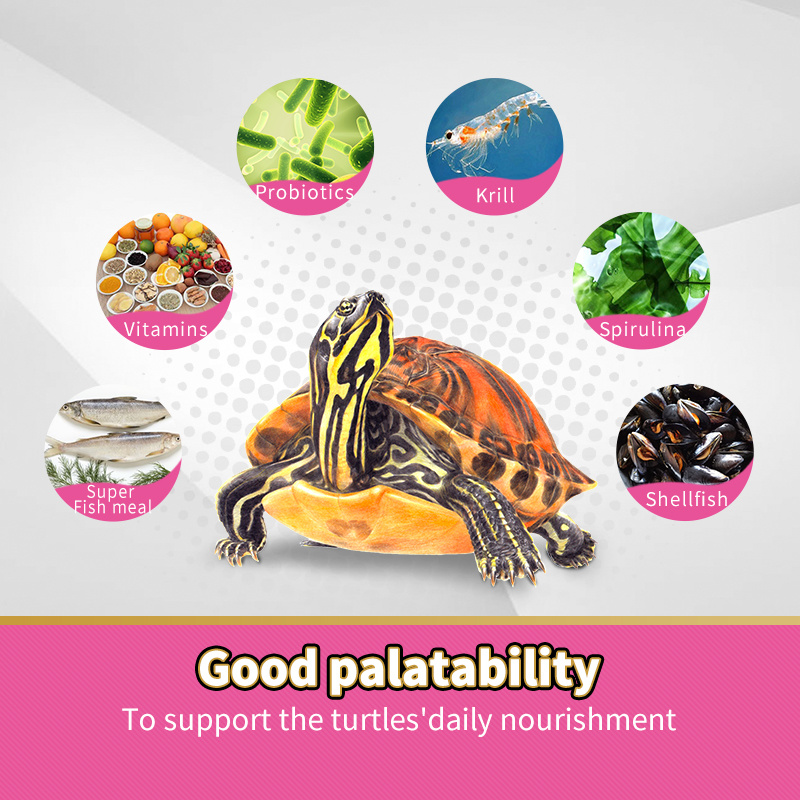 Product information:
Three particle sizes
Floating particles, immersion is not easy to break up
Four kinds of packing :
*40g The length of 3 mm
Suitable for tortoises with a 5cm shell
*100g/200g The length of 7 mm
Suitable for tortoises with a 5-9cm shell
*500g The length of 10 mm
Suitable for tortoises with armour above 9cm
FEATURES:
Turtle stick food is specially prepared for all types of turtles and amphibians reptiles.For their physiological features and food habit of turtles and amphibians reptiles, the food Is specially prepared with selection of raw materials,with the complete nutritious ingredients, it can provide everyday required nutrition for the animals and prevent the softening of turtle's shell so as to support the turtles to grow up healthily. The stick food is easy to swallow and is The best choice for raising turtles in the home.
INSTRUCTIONS:2-3 times a day, the suitable food feed volume is subject to being eaten up during 20minutes.
GUARANTEED ANALYSIS:
| | |
| --- | --- |
| Crude protein≥ 38.0% | Moisture≤ 10.0% |
| Crude fat≥4.0% | Calcium≤ 4.5% |
| Crude ash≤ 16.0% | Total phosphorus≥1.5% |
| Crude fiber≤ 8.0% | Lysine≥ 1.5% |
Ingredients:
High quality fish meal, shrimp meal, small crustaceans, fetal shellfish, high quality yeast, wheat flour, wheat germ, degreased soybean, fish oil, soybean phosphatide, spirulina, various vitamins, various minerals, etc.
Storage: please keep the product in the dry, ventilating and cool place. The product meets the hygiene standard of feeds.