Enhances red feed for Parrot fish
increase the red special for parrot fish. Which is according to the physiological characteristics of the fish and palatability.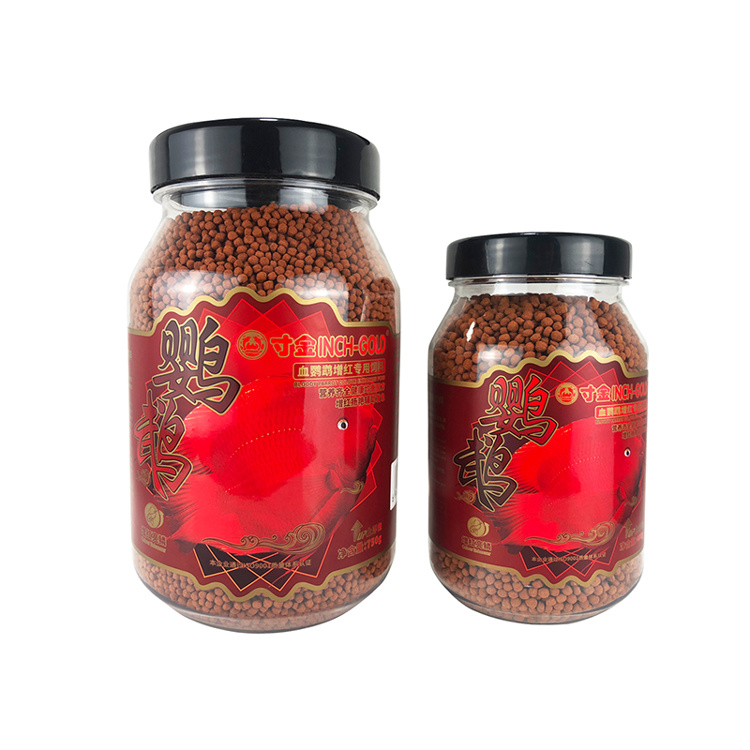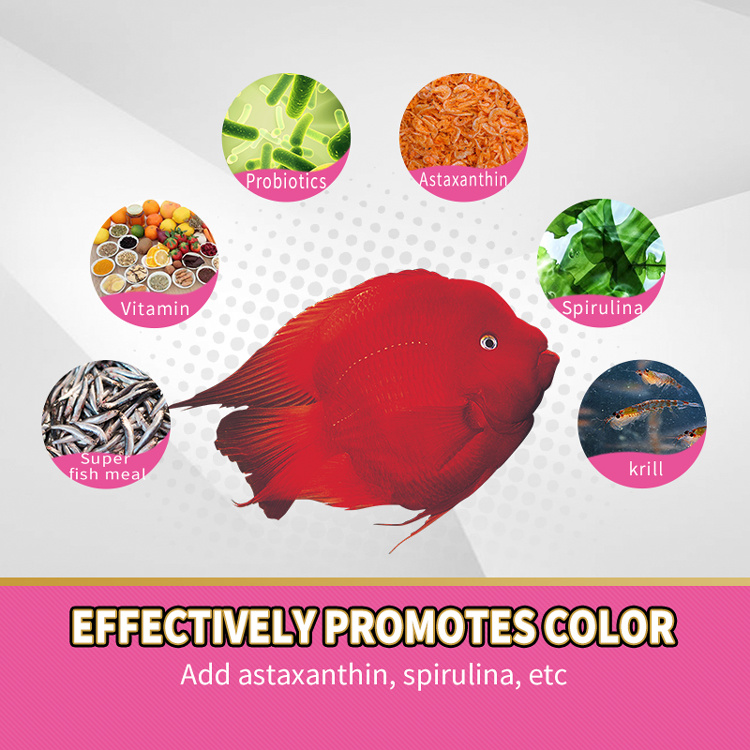 Product information:
Suspended tiny particles
Two kinds of packing 400g/750g
FEATURES:
INCH-GOLD blood parrot increase the red special fish feedstuff is a parrot fish for physiological characteristics and palatability of the preparation. The advantages are as follows: Special allocation, complete Nutrition, easy to digest, absorb.Fully meet the daily nutritional needs of fish.To the healthy growth of fish. And also add enough of astaxanthin with the rapid growth of Spirulina to red fish.And long-term keep the fish effect of red.Palatability exceptionally strong, and does not pollute the water.
FEEDING
Feed two or three times daily.But do not exceed the mount fish will eat within a few minutes of feeding.
GUARANTEED ANALYSIS:
| | |
| --- | --- |
| Crude protein≥ 38.0% | Moisture≤ 10.0% |
| Crude fat≥4.0% | Calcium≤ 4.5% |
| Crude ash≤ 12.0% | Total phosphorus≥1.0% |
| Crude fiber≤ 3.0% | Lysine≥ 1.0% |
INGREDIENTS
White Fishmeal, Wheat Germ,Krill Meal, Yeast,Shrimpmeal, Wheat Flour, Soybean Meal, Chitin,Spirulina, Kelp Meal,Vitamins,Minerals,ect.
Storage: please keep the product in the dry, ventilating and cool place. The product meets the hygiene standard of feeds.