Multi-functional koi feed
Choose the koi feed you want according to the function to meet the needs of different stages of koi growth.
koi
koi food
koi feed
Brocade carp
fancy carp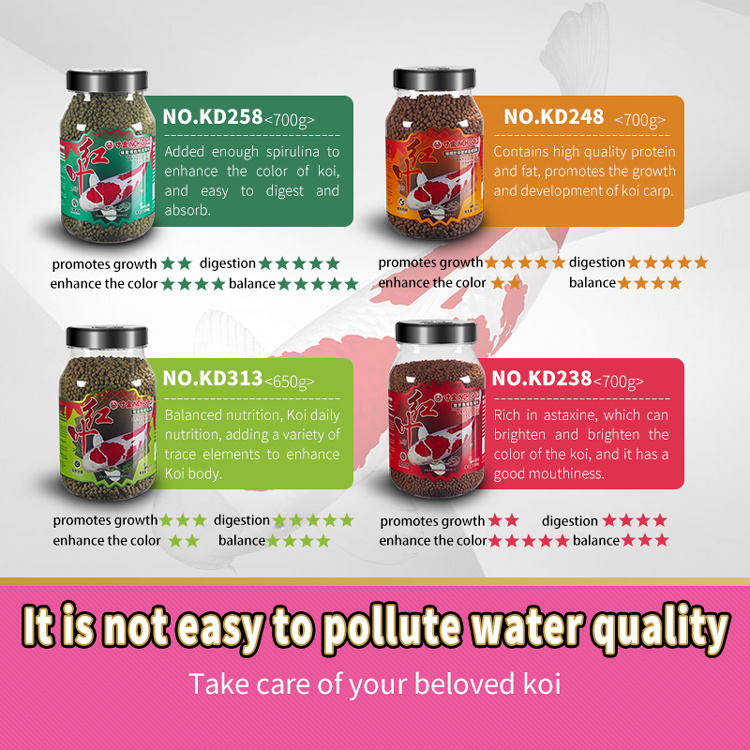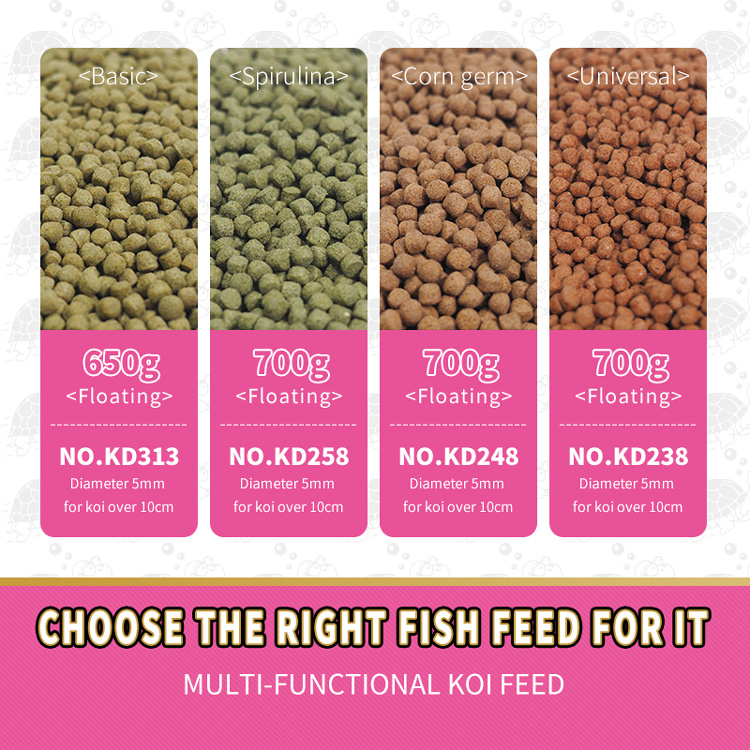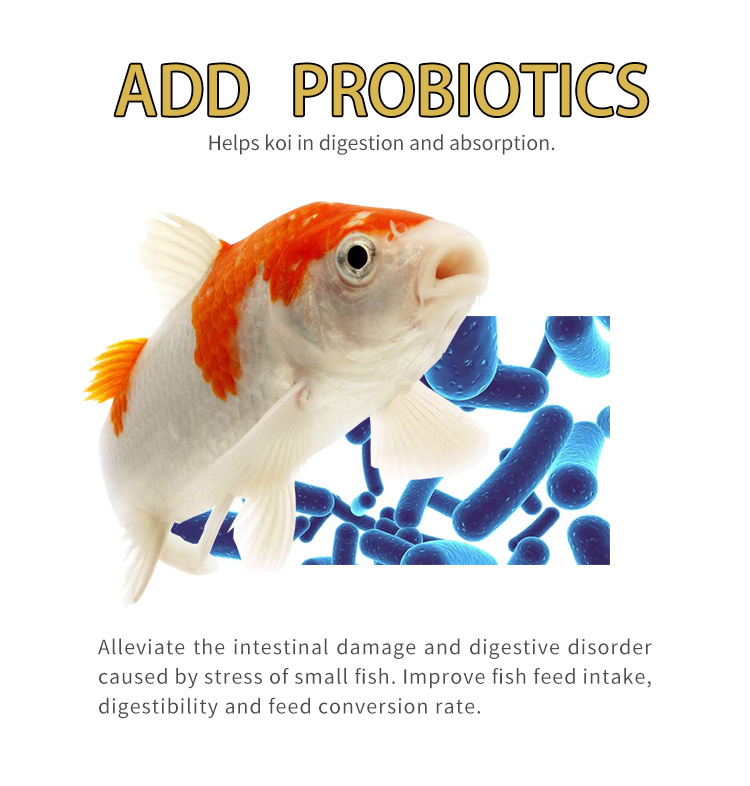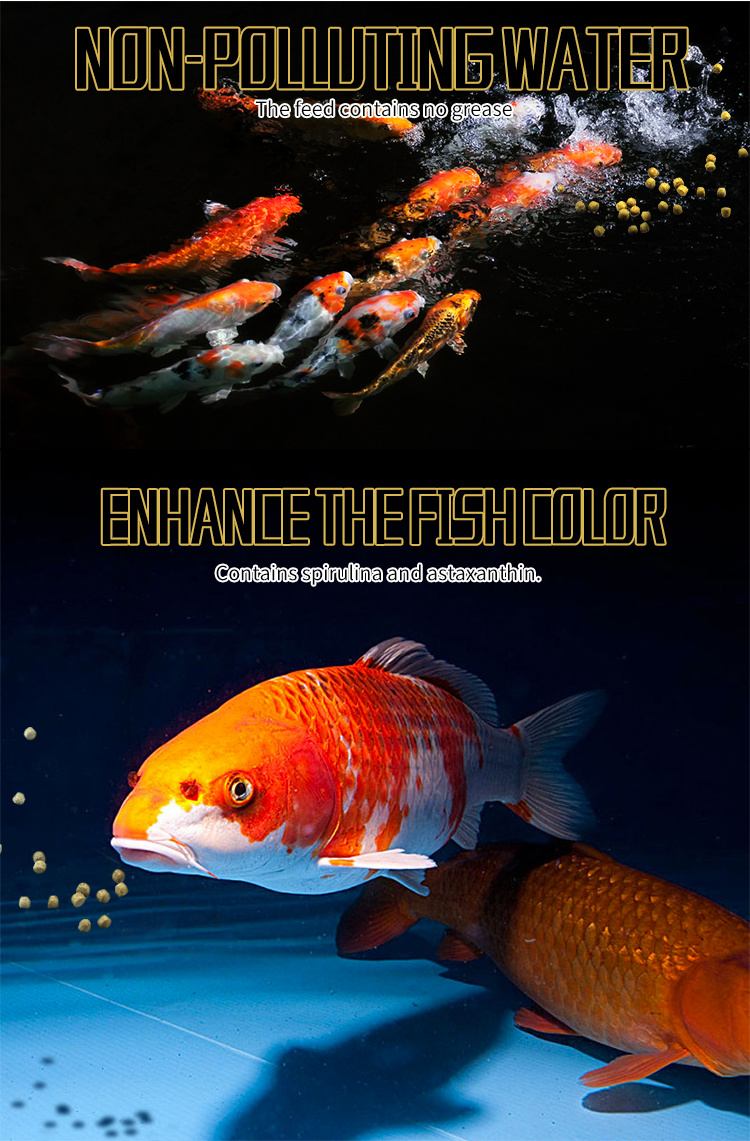 Product information:
Four kinds of packing 650g/700g/700g/700g The particle length is about 5mm
Characteristics of the feed:
Red-leaf special food for koi is made of Japanese highnutrition formula with high-grade fish meal and wheat germ as mainingredient, and spir,ulna,astacin, several kinds of vitamins and mineralas auxiliary materials. Its overall nutrition ingredients can be digested and absorbed smoothly. It can also satisfy the daily demand of the koi for thenutrition ingredients, ensuring the natural luster, health and longevity ofthe fish, Never clouds the water.
Feeding Methods:
Feed at two or three daily,But do not Exceed the mount fish will eat within a few minutes feeding.
GUARANTEED ANALYSIS:
| | |
| --- | --- |
| Crude protein≥ 38.0% | Moisture≤ 10.0% |
| Crude fat≥3.0% | Calcium≤ 4.5% |
| Crude ash≤ 16.0% | Total phosphorus≥1.0% |
| Crude fiber≤8.0% | Lysine≥ 1.0% |
Ingredients: Fishmeal, Wheat Germ, Krill Meal, Yeast, Astaxanthin, Wheat Flour,Soybean Meal, Chitin, Spirulina, Kelp Meal, Vitamins,Minerals,etc.
Storage: please keep the product in the dry, ventilating and cool place. The product meets the hygiene standard of feeds.