Trichromatic tropical fish feed
Increase the color of tropical fish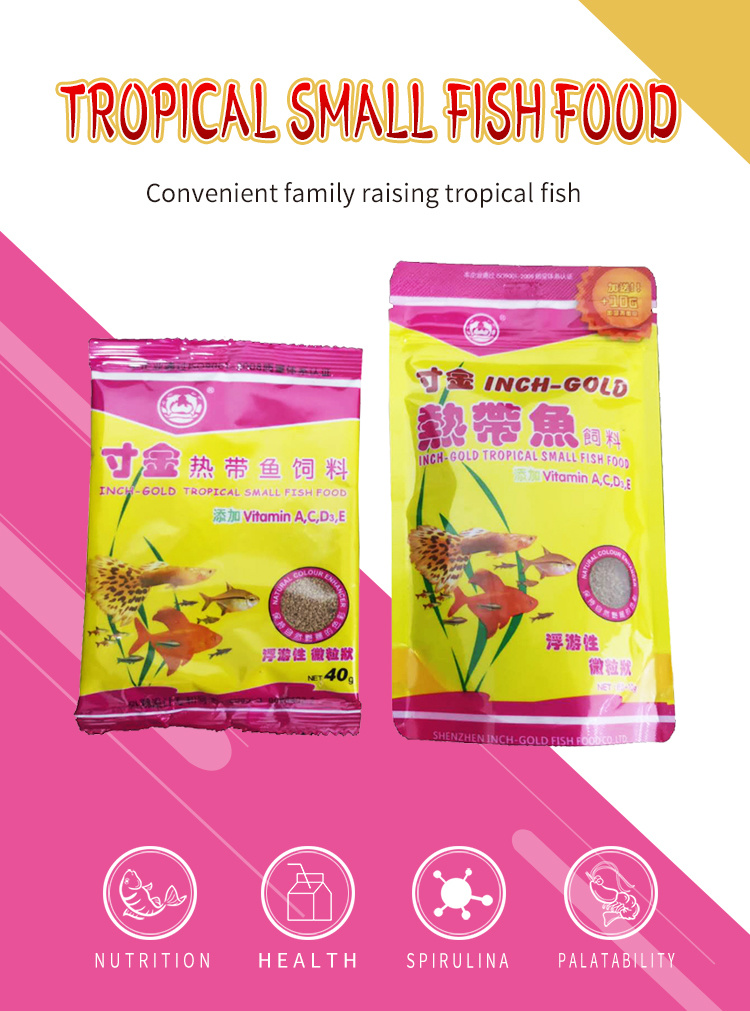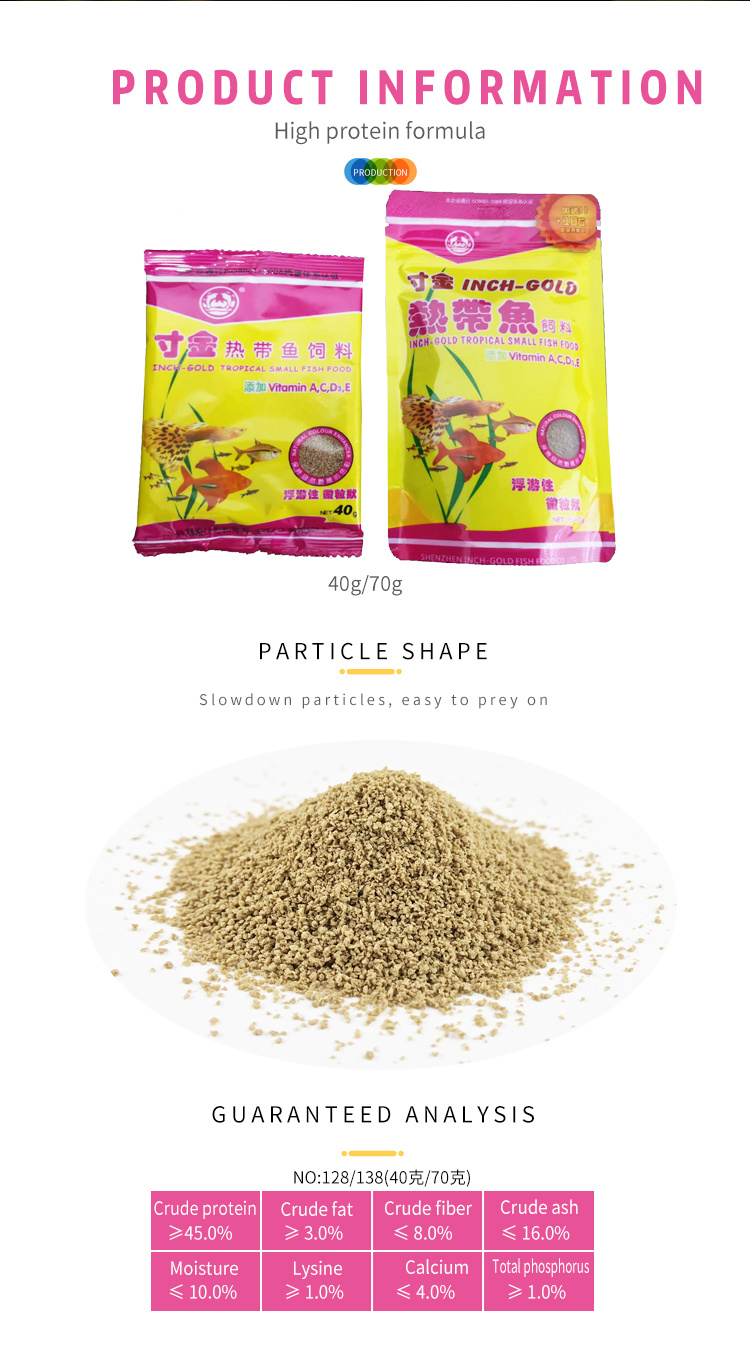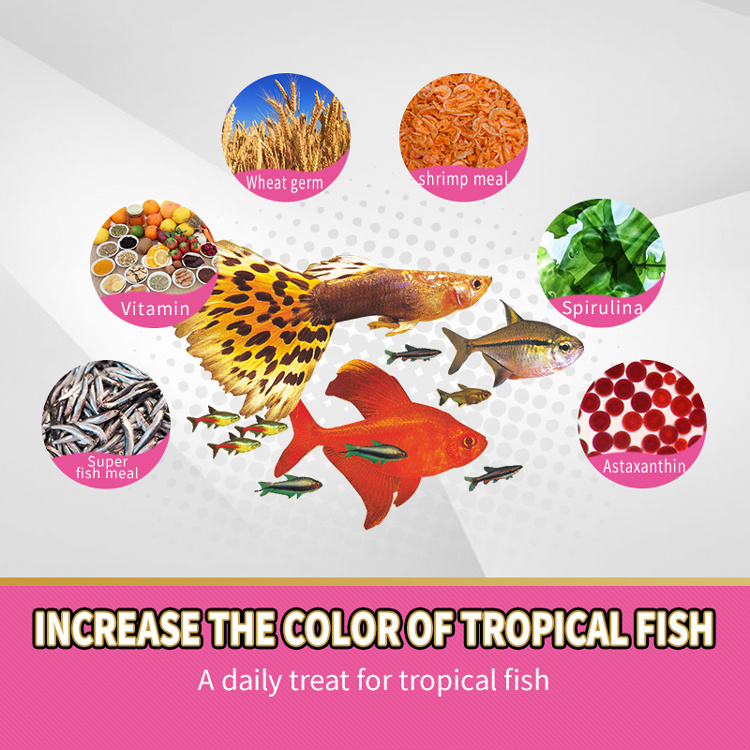 Product information:
Suspended tiny particles
Two kinds of packing 40g/70g
FEATURES:INCH-GOLD Forage for Tropical Fish is especially prepared for rearing multifold tropical fishes at home, with its advantages as following:
After feeding the blending nutrient contents in special, the needed nutrients can be balanced, which ensures the natural luster, health and longevity of fishes.
The specific granule distributing on the upper, middle and lower stratums of water can satisfy the fishes' need for ingestion.
Without polluting the water quality. it is suitable for feeding fishes with a small size of body, such as Tetra, as well as little goldfish.
FEEDING
Feed two or three times daily.But do not exceed the mount fish will eat within a few minutes of feeding.
INGREDIENTS
White Fishmeal, Wheat Germ,Krill Meal, Yeast,Shrimpmeal, Wheat Flour, Soybean Meal, Chitin,Spirulina, Kelp Meal,Vitamins,Minerals,ect.
Storage: please keep the product in the dry, ventilating and cool place. The product meets the hygiene standard of feeds.