Desert tortoise special feed
Inch-Gold Special Feed for Dry Land Tortoise is suitable for most dry land tortoises icluding.
tortoises feed
tortoises
tortoises food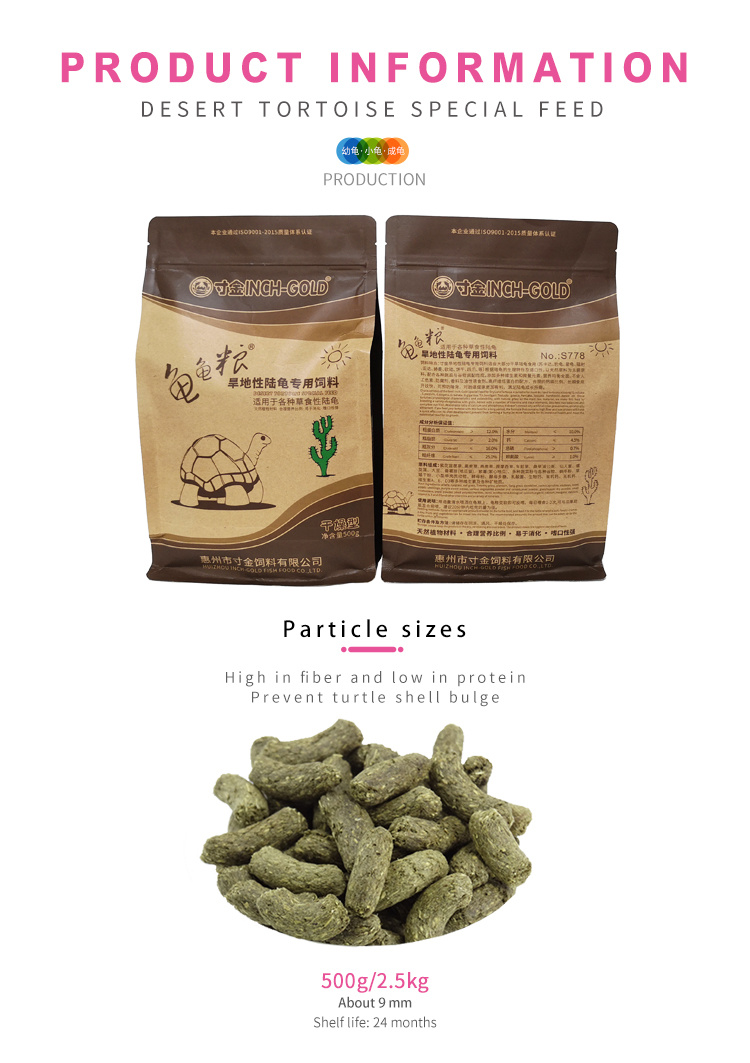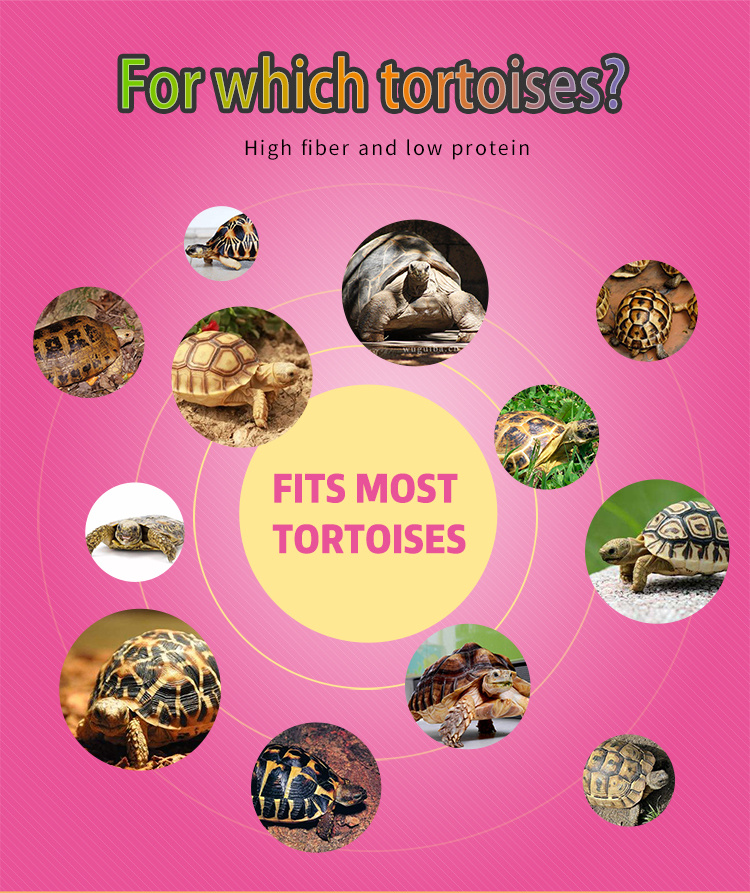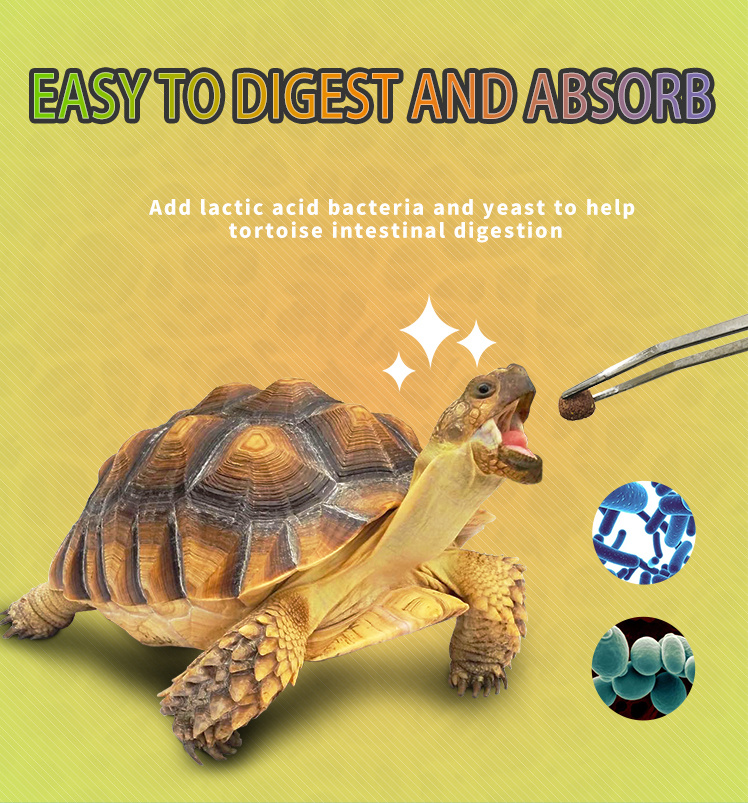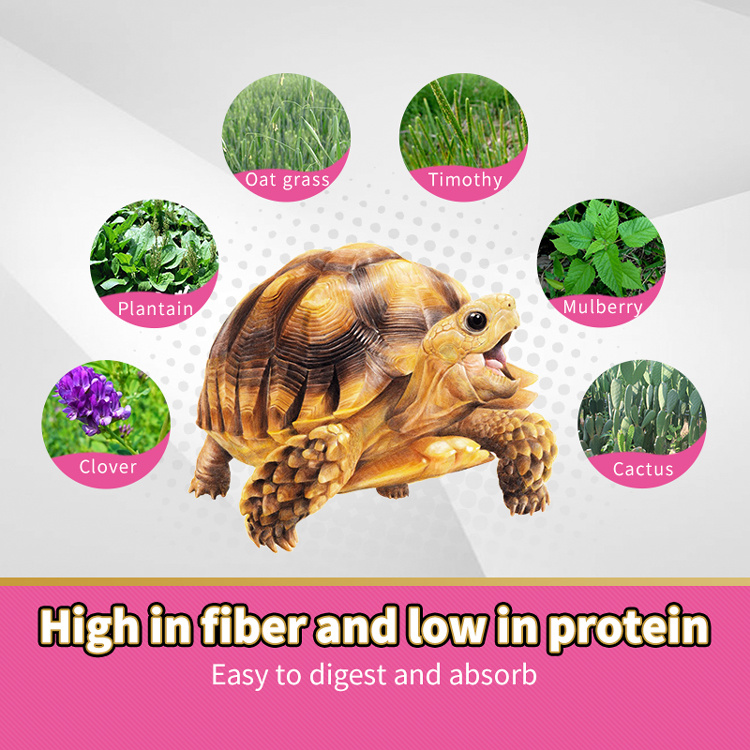 Product information:
Tow kinds of packing 500g/2.5kg The particle length is about 20mm
Characteristics of the feed: Inch-Gold Special Feed for Dry Land Tortoise is suitable for most dry land tortoises icluding(G.sulcata、G.pardalis、G.elegans、G.radiata、G.gigantea、T.h.boettgeri、Testudo graeca、Pancake、Testudo horsfieldii).Based on those tortoises' physiological characteristics and palatability, with natural grass as the main raw material, we make this feed by blending a variety of vegetables with grain. Added with a number of vitamins and trace elements, this feed has balanced and complete nutrition.Reasonable ratio of calcium and phosphorus.It doesn't contain any artificial color,preservative,spice or oily attractant. If you feed your tortoise with this feed for a long period, the formula that contains high fiber and low protein will have a quick effect on its shell development,prevent from forming a hump,be more favorable for its intestinal health,and meet the nutritional need for its growth.
Feeding Methods: Spray an appropriate amount of water on the turtle food, and feed it to the turtle when it is soft. Feed 1-2 times a day; fruits and vegetables can be mixed into the food. The recommended amount is the amount that can be eaten up by the turtle within 20 minutes.
GUARANTEED ANALYSIS:
| | |
| --- | --- |
| Crude protein≥ 12.0% | Moisture≤ 10.0% |
| Crude fat≥2.0% | Calcium≤ 4.5% |
| Crude ash≤ 16.0% | Total phosphorus≥0.7% |
| Crude fiber≤ 25.0% | Lysine≥ 1.0% |
Ingredients: alfalfa, ryegrass, oat grass, Timothy grass, plantain, Sang grass, dandelion, cactus,spirulina, soybean, sweet potato seedlings, purple sweet potato, various vegetables powder and cereals,snail powder, grasshopper dry powder, small crustaceans, yeast powder, yeast polysaccharides, lactic acid bacteria,biological calcium,organic calcium,inorganic calcium, vitamin A, E and D3 and other vitermins and a variety of minerals.
Storage: please keep the product in the dry, ventilating and cool place. The product meets the hygiene standard of feeds.