Functional feed for tropical fish
Increase the color of tropical fish
tropical fish food
tropical fish
tropical fish feed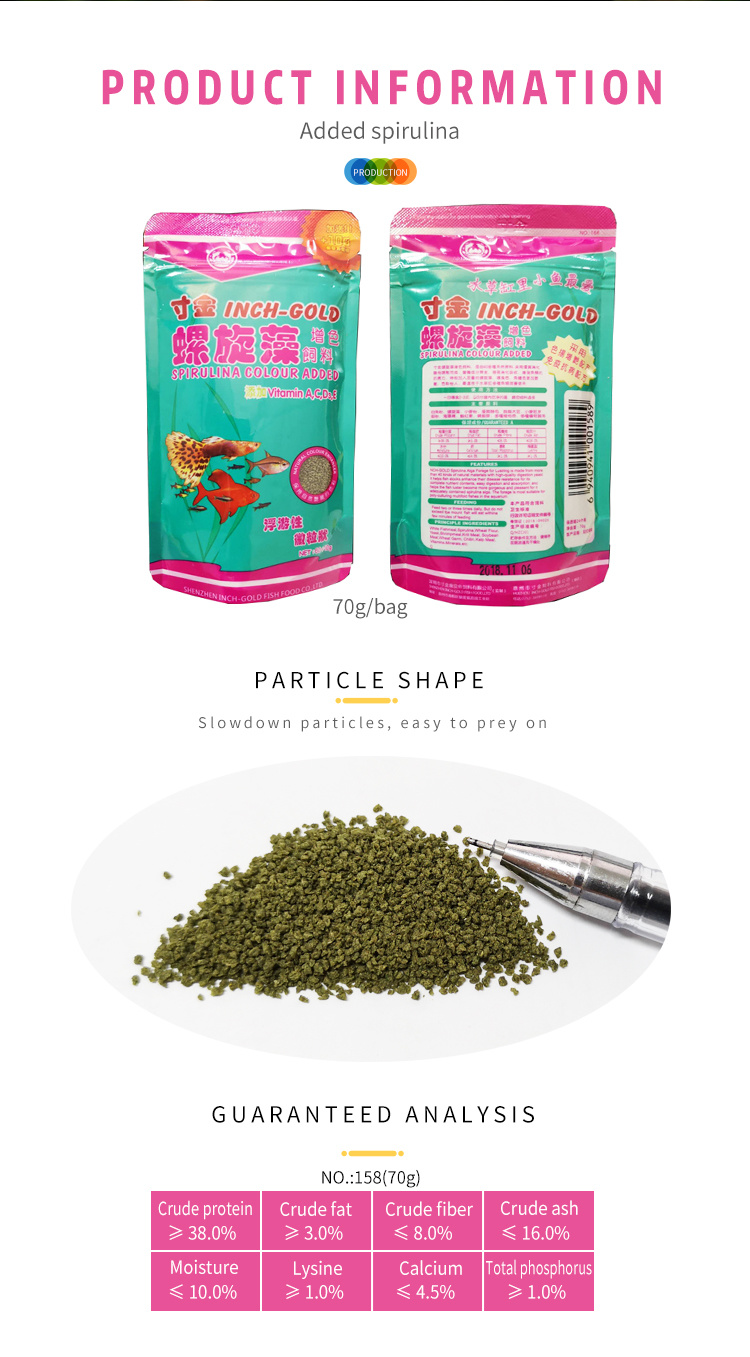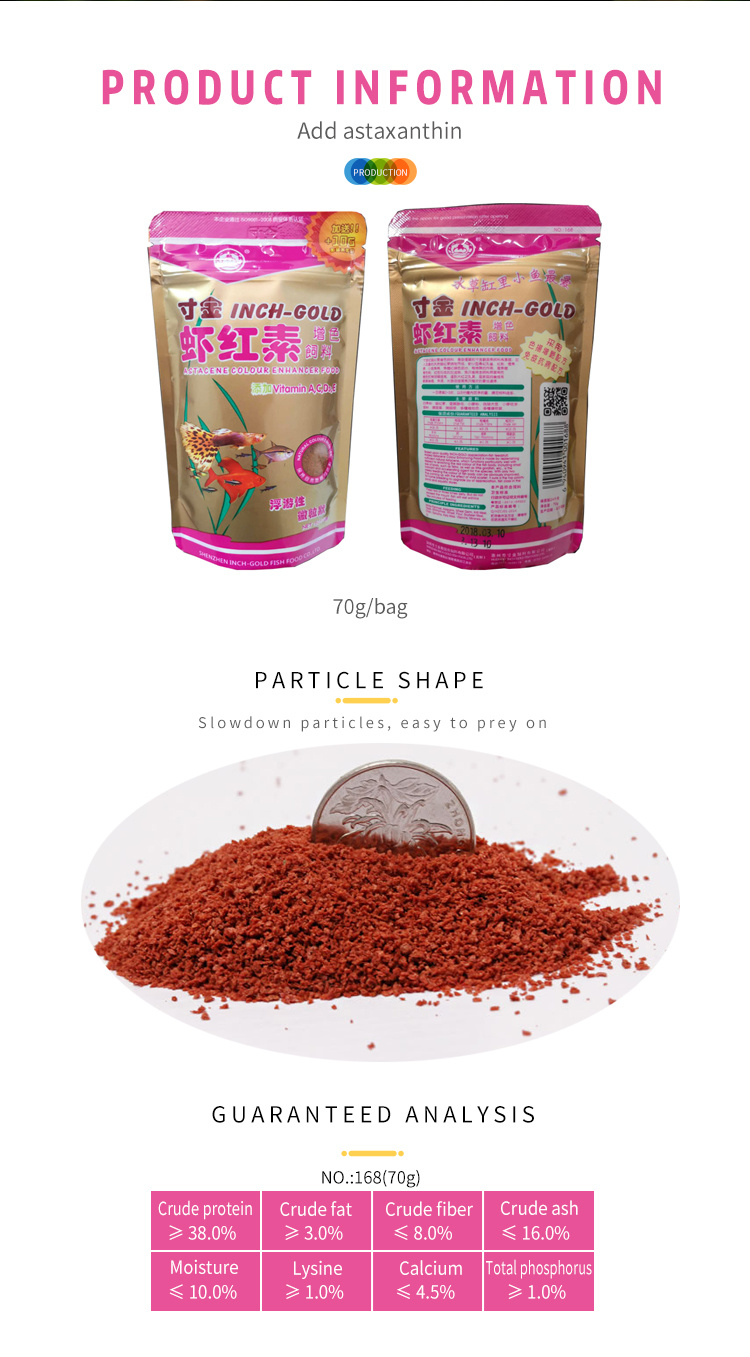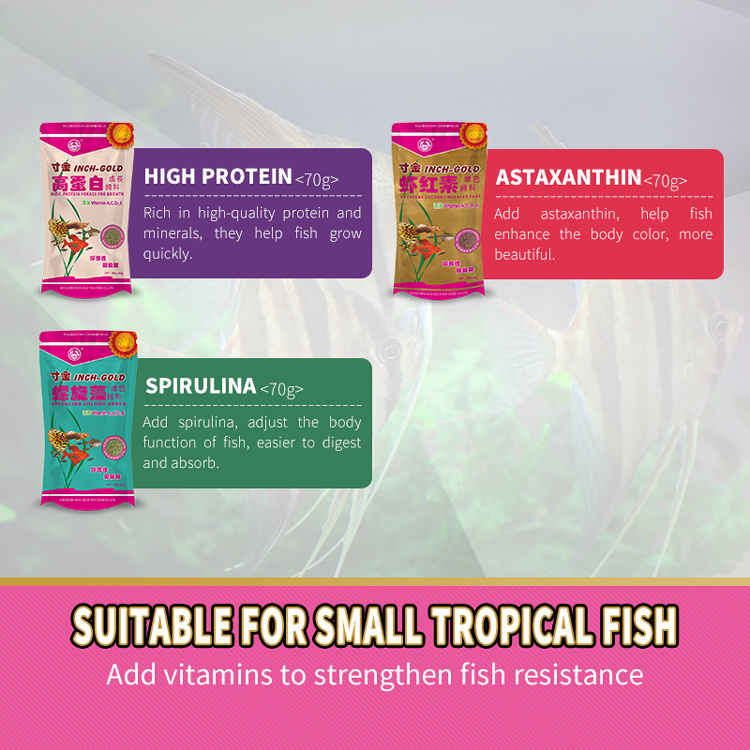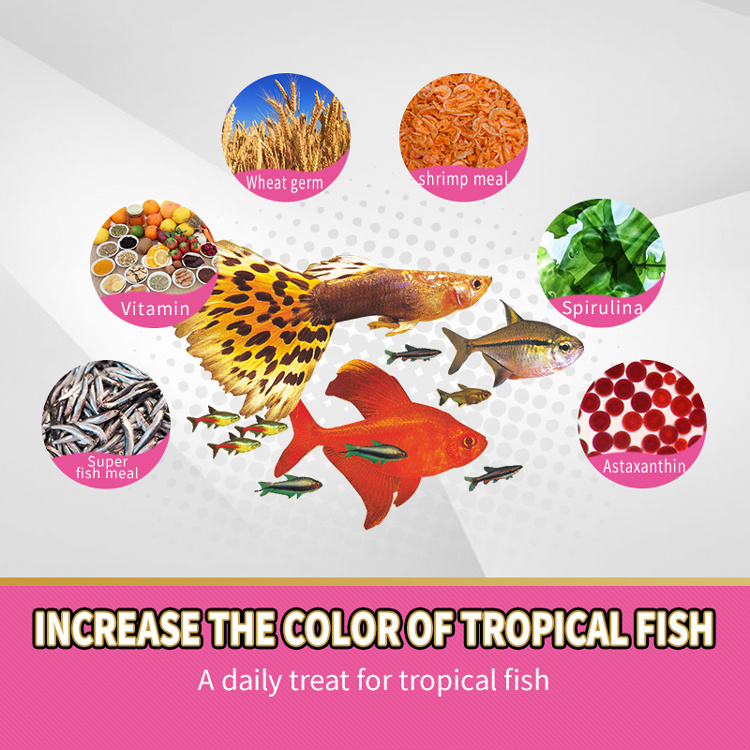 Product information:
Suspended tiny particles
Three kinds of packing
NO.:148 High-protein foragr for growth 70g
NO.:158 Spirulina colour added food 70g
NO.:168 Astacene colour enhancer food 70g
FEATURES:
INCH-GOLD High-Protein Forage for Growth is made from more than 40 kinds of natural materials with high-quality digestion yeast,containing high level of proteins, rich vitamins and minerals. It helps fish stocks enhance their disease resistance for its complete nutrient contents,easy digestion and absorption. The forage is most suitable for paly-culturing multifold fishes in the aquarium.
FEEDING:
Feed two or three times daily, But do not exceed the mount fish will eat within a few minutes of feeding.
PRINCIPLE INGREDIENTS:
White Fishmeal, Wheat Germ Krill Meal,Yeast, Shrimpmeal, Wheat Flour, Soybean Meal,Chitin, Spirulina, Kelp Meal, Vitamins, Minerals. Etc.